Swingtime Big Band at Tilles Center and a New Date for Westhampton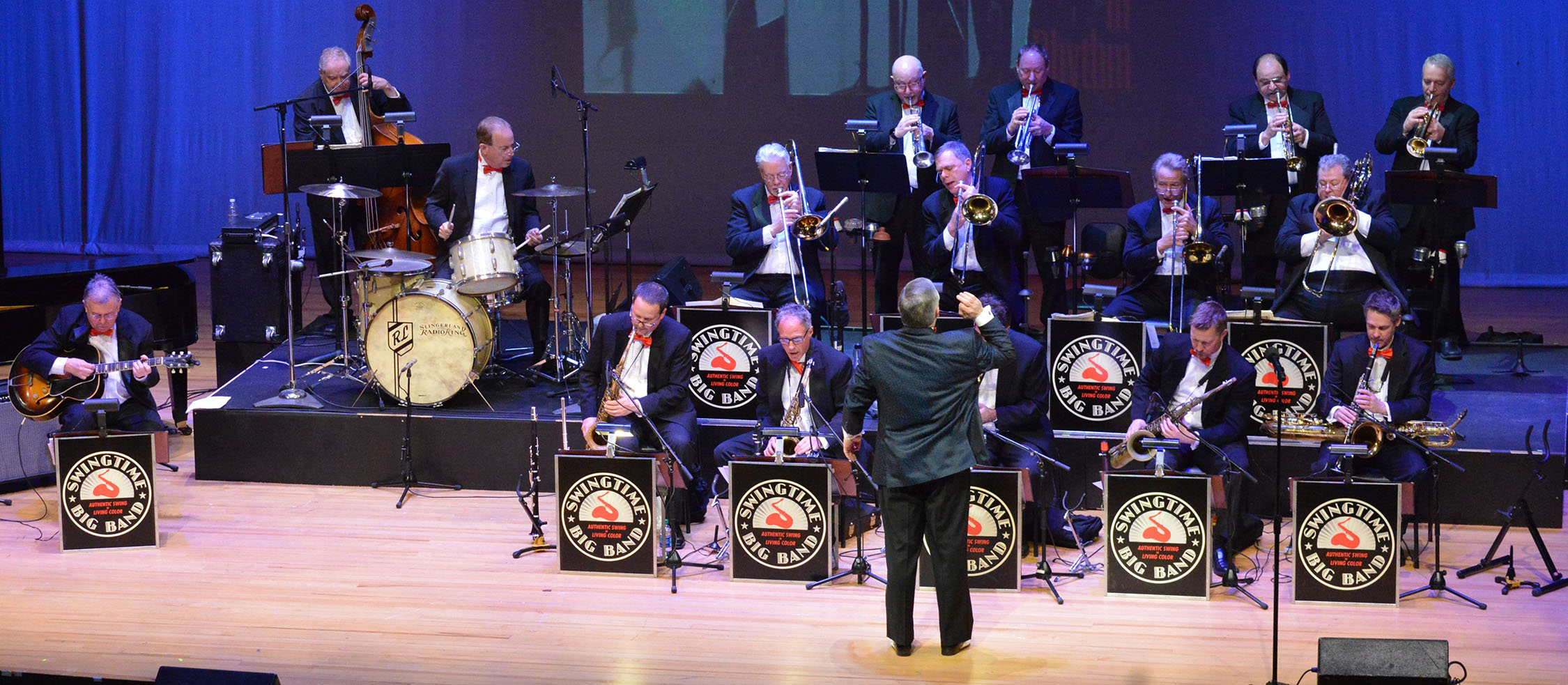 We're ready to take the stage and perform for you Friday, Aug. 14 at the Tilles Center to commemorate VJ Day!
[Photo courtesy of Anthony Vela]
Dear Friends,
I want to start by sending warmest greetings from the entire band, along with a strong hope that you and your family continue to be well. This has indeed been a very trying time for all of us, which was made even more challenging last week in our area with the hurricane and the resulting loss of power for many of us (including me!)
Some of you received an email alert from me last week about the unfortunate postponement of our Westhampton Beach concert (from Aug. 6 to Aug. 27), but we lost power before most of those messages could be transmitted, so I sincerely apologize to anyone who did show up last Thursday expecting to hear us play. (We do look forward to seeing you on the WHB Village Green later this month, so please see those details below!)
Looking ahead optimistically, we are incredibly excited about our upcoming debut at the Tilles Center this Friday, August 14 (7:30pm), for their new Drive-In Concert Series! To commemorate the 75th Anniversary of VJ Day—and the official end of WWII—we have a special program planned with songs from 1945 and the War years! Also, with this unique drive-in setting, we have entitled our fun program Swingin' on the Silver Screen, harkening back to the classic era of Hollywood and drive-in movies, and we will spotlight the films which introduced or featured these timeless melodies and lyrics from the Great American Songbook!
I understand that our show is selling very well, and space is limited to 100 cars (with advance purchase only; no sales on site), so please be sure to secure your spot ASAP. And just as a reminder for our Swingtime circle of friends, we are happy to offer you this special code for 10% off of regular admission! You can purchase your ticket online here or by calling the Tilles Box Office (516-299-3100), and please use the code word VICTORY (for VJ Day!) to get the discount on standard admission (it does not apply to the preferred parking option). This may indeed be our only Nassau County appearance this summer, so we hope to see you there on Friday night!
Later in August, I am sorry to report that the previously announced concert in Hampton Bays (which was Aug. 20) has also been cancelled for this year, but we do look forward to returning there next summer! In the meantime, as I mentioned above, the Westhampton Beach Cultural Consortium has put their summer series on pause because of continuing COVID-19 restrictions, which is why Swingtime's traditional "first Thursday in August" (Aug. 6) had to be postponed. But we are happy to say that we have rescheduled the Westhampton Beach performance to the LAST Thursday of this month, so our new date is Thurs., Aug. 27, 2020! Again, we are sorry for any inconvenience for our friends and fans out east, but we are indeed hopeful that the regulations on the size of gatherings on the Village Green will be increased soon to allow our 31st annual Big Band Night to happen on Aug. 27!
Due to all of the uncertainty this summer, we are indeed prepared for anything, so if any further changes occur, we will do our best to notify you immediately (including email, our website and our Facebook page). Also, the renovation of our website is under way, but you can see a sneak preview of that here, which does include the current details of our performances. We hope to have the full site up and running very soon!
We are eagerly looking forward to getting back onstage to perform for you, and again—just to help make sure that is safe for all of us—I want to remind everyone to PLEASE be sure to wear your mask in public, and keep social distancing and hand sanitizing! The more we all do our part to help in that effort to keep the spread to a minimum, the sooner we will be allowed to perform at a venue closer to where you live, which will make us ALL very happy!
As I sign off for now, I wish you and your family continued good health and safety, and we hope to see you soon!
Swingingly yours,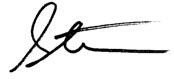 Steven Shaiman
Artistic Director
Swingtime Big Band