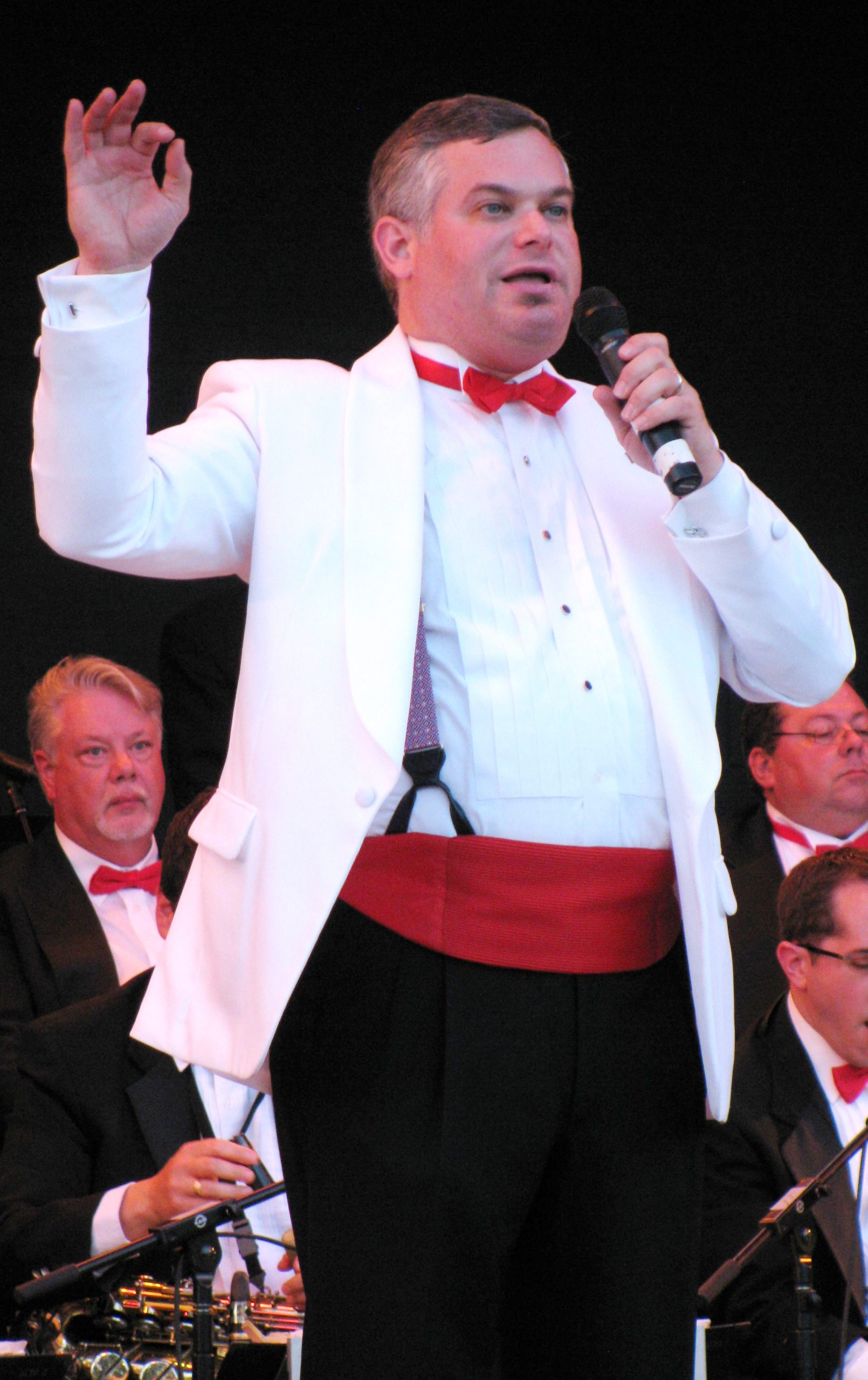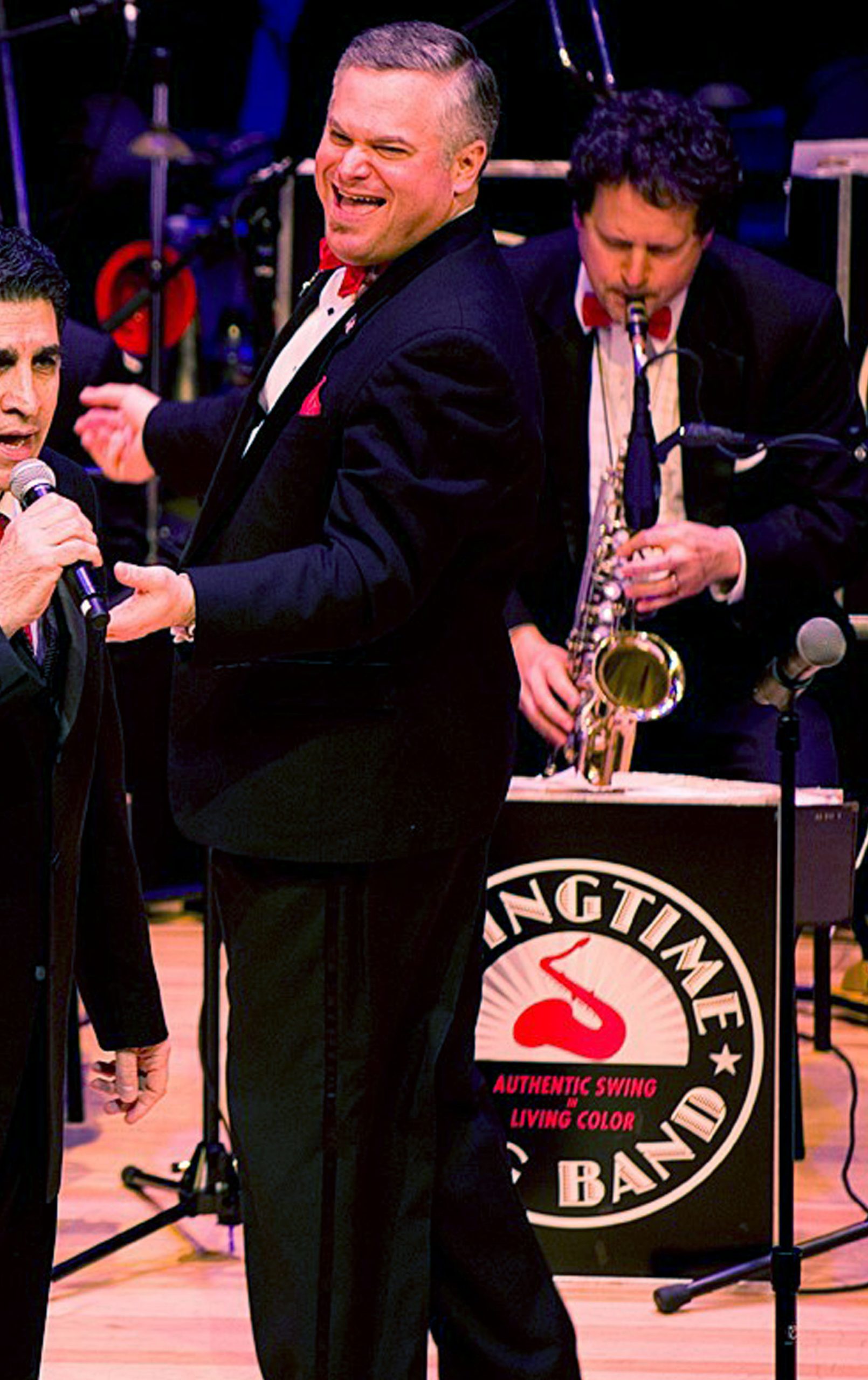 Steve Shaiman is a graduate of Oberlin College, Ohio, where he performed with every major ensemble in the school's world-renowned Conservatory of Music, including Large and Small Jazz Ensembles, Symphonic Band, Symphony Orchestra, Chamber Orchestra, and Choir. His teachers on saxophone and clarinet included Nathan Davis, Walter Lewis and Bob Wilber, and he studied conducting with Jonathan Strasser, who was featured in the 1980 film, Fame.
Steve got an early start as a big band front man at New York's Stuyvesant High School, where he became the first student to lead the Stuyvesant Stage Band in both his junior and senior years. Inspired by his passion for big band jazz and the Swing Era—especially the music of Count Basie, Glenn Miller, Benny Carter, Artie Shaw, Les Brown and Benny Goodman—he went on to lead the student-run Swingtime Big Band at Oberlin College for three years, which was in many ways the inspiration for New York's Swingtime Big Band, which he has led since 2005.
Known for his animated leadership style and his encyclopedic knowledge of big bands and the Great American Songbook, Steve was invited by Sirius XM radio's 40s Junction channel to host a special program in August 2019 to commemorate the birth of the Swing Era on the anniversary of Benny Goodman's landmark 1935 Palomar Ballroom concert. He is also the Chairman of the New York Youth Symphony's Jazz program, which allows budding young musicians the opportunity to study and perform big band repertoire from the 1930s through today.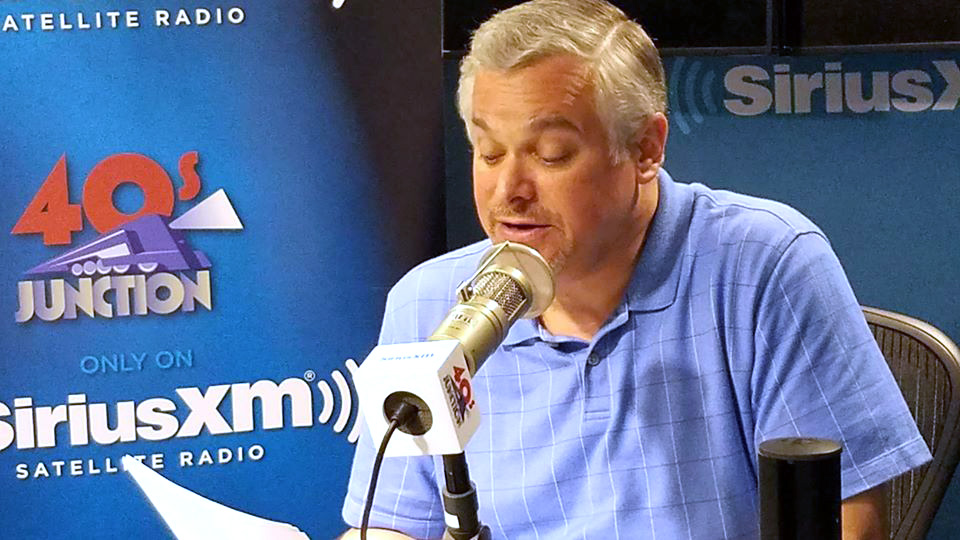 As a saxophonist, performing primarily on baritone sax, but also alto and tenor, as well as clarinet, Steve has appeared regularly in the reed sections of various regional ensembles, including the Stardusters Big Band, Band of Long Island, Al Miller Big Band, The Gotham City Swingers, Jorge Anders Big Band, Ben Grisafi Orchestra, NYU Concert Band, North Shore Symphony, South Shore Symphony, Nassau Pops Symphonic Band and the International House Chamber Orchestra. He has also appeared as guest conductor with both the Band of Long Island and the NYU Concert Band in numerous performances.
Born in Brooklyn and raised in Queens, Steve has been a Long Island resident for over 25 years, and when not making music himself, he has a thriving career in performing arts management. In December 2018, he was selected by Musical America as one of the top "30 Professionals of the Year: Innovators, Independent Thinkers, and Entrepreneurs" for his leadership role as Senior Vice President and Director of Artist Management at Concert Artists Guild (CAG), a not-for-profit firm which develops the careers of emerging classical soloists and chamber ensembles. Prior to his 16-year tenure at CAG, he was an artist manager at IMG Artists for many years, where his clients included Joshua Bell, Itzhak Perlman, James Galway, André Watts, the Canadian Brass and the King's Singers. While at IMG he also spearheaded numerous jazz projects, working with artists such as Fred Hersch, New York Voices, Art Farmer, Johnny Griffin and a special multimedia project "A Great Day in Harlem," which Steve created using the Oscar-nominated documentary film.